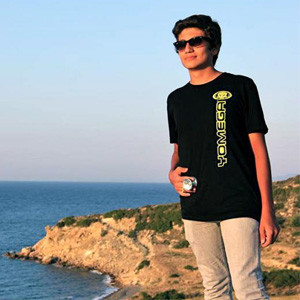 Baris Elbasan first saw a yo-yo being used on TV. After seeing the show Baris, rushed to his local toy store to pick up a yo-yo of his own. From there Baris's addiction started. He began to learn tricks online studying hard to master everyone he saw. Eventually after he had mastered them all he started to make up his own tricks. Now Baris is one of the top yo-yo players in Turkey and one day hopes to be one of the best players in the whole world.
Date of Birth: 03.06.1999
Hometown: Turkey
Favorite Yo-Yo: Yomega Glide
Favorite Style of Play: 1a
What is it about yoyoing that you enjoy the most?
Meeting people who have the same love that I do
Other Hobbies: Skateboarding and Windsurfing
Favorite food: Pizza
Titles:
IYYC12 Champion