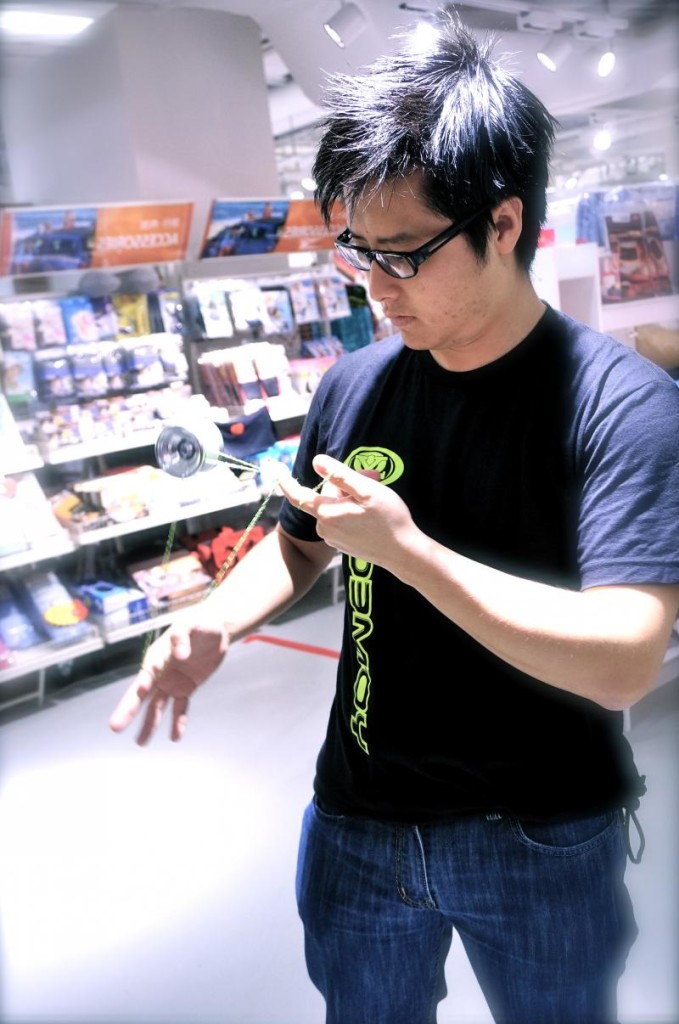 KONG CHAI CHEN (KONGEE)
Back in 1998 when Yoyo Craze start to boom in Malaysia, Kongee picked up his first yo-yo. From there Kongee master the first 10 basic tricks at the age of 13 without any guidance. He found that it was hard but so rewarding whenever he was able to master a trick. In 2004, Kongee started to go the Malaysian Yoyo Club. From that moment, he started to join their activities such as participate in contests, yoyo performances, charity, and organizing yoyo contest across the region in his country.
Yo-yoing has always been on the top of his list of favorite skilltoys becuase it connects him to friends from all around the world. Kongee's passion has driven him to pick up other skilltoys such as juggling, poi spinning, Rubik's Cube and Kendama. Different skilltoys community allows him to share and gain different information and knowledge. Kongee loves traveling inside and outside Malaysia along with his yo-yo. Currently Kongee works as a geologist in United States based company
in Kuala Lumpur, Malaysia.
Titles:
Judge of Terengganu Regional YoYo Contest 2013
1st national record holder in Masters 1 SpeedStack Tournament
5A, 4A Finalist in Malaysia Yoyo Championship 2012
5A Champion in Kuching Yoyo Contest 2012
4A Finalist in Kuching Yoyo Contest 2012·
Rubik's Clock Champion in Iran Open 2011
5A Finalist in Central Yoyo Contest 2011
5A Finalist in Malaysian Yoyo Championship 2009
Organiser of Malaysian Yoyo Championship 2007, 2008, 2009, 2010
5A Finalist in Sunway Pyramid Fun Learn School Holiday Yoyo Contest 2006
An intermediate play level Yo-Yo, the Fireball is able to deliver high speed and ultra smooth spins
The Yomega Maverick YoYo is a high grade, all aluminum, laser etched yo-yo that is designed for advanced play